Welcome Back Players!
---
---


Congratulations to all of the players who showed they had what it takes to be part of this year's team!! Now the real work has started!

New and Returning Players: Make sure that you have downloaded the "Team App". All important information will be relayed to you through this app.


---

Varsity 2017-2018

#1 Yenelsy Cepeda, Sr., OH
#2 Bolu Taiwo, Sr., MH
#7 Pamel Peralta, Sr., DS/L
#8 Annette Milburn, So., S
#9 Janelly Polanco, Jr. OH
#11 Melissa Picardo, Sr., OH/DS
#12 Jayla Wilson, Fr., RS/S
#16 Olivia Castillo, Sr., MH/OH
#22 Pamel Peralta, Sr., DS/L
#24 Annelba Melendez, Jr., OH/DS
#26 Angelly Polanco, Jr. MH
#27 Anita Hazziez, Jr., MH

Junior Varsity 2016-2017
​

SCHEDULE:

Missed the game? You may be in luck!! move the cursor over a previous match and click. Some games are linked to Youtube!!

9/1- @ CUMBERLAND
9/8 VS LASALLE ACADEMY
9/11 VS PONAGANSET
9/20 @ MT. ST. CHARLES
9/22 @ NORTH KINGSTOWN
9/26 VS EAST PROVIDENCE
10/2 VS CRANSTON WEST
10/4 @ LASALLE
10/11 VS MT. ST. CHARLES
10/13 VS ST. MARY ACADEMY BV
10/17 @ SOUTH KINGSTOWN
10/23 @ PROUT
10/25 @ PONAGANSET
10/31 @ CHARIHO






















CLASSICAL VOLLEYBALL TEAM HANDBOOK 2017
---
---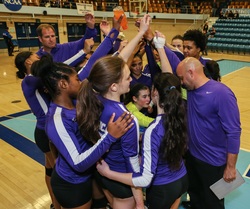 Players and Parents:
It is extremely important that you read and familiarize yourselves with the contents and information within the team handbook. Their are clear expectations and guidelines for coaches,parents and athletes in this document.



---